By: Sam Korthof on Jan 5, 2017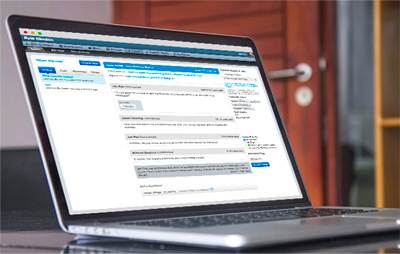 Whats new in the issues system?
After some upgrade-building and testing we are excited to announce that the new issues system is ready to use on your site.
All New Statuses: Active, Hold, Resolved & Saved
Instead of having just "Open" and "Closed" status, we have implemented a new system that works with the issues that do not fall under "Open" or "Closed". What's great about having these new status options is that issues can be better organized and found within their assigned status.
"Active" issues are the new "Open". These issues are in the process of being taken care of right away.

"Hold" is for Active issues that have some sort of impediment to its progress: a key personnel is on vacation, not enough budget, etc.


"Resolved" is a graveyard for completed issues that are no longer useful or need discussion.

"Saved" are 'pinned' issues that are completed or have something useful to refer back to, such as a screenshot tour or FAQ.
---

Process Change
We changed the process of what happens when we get back to you after you submit an issue. Right now there are two common scenarios, "Auto-Closing, and Auto-Hold". This process change is helpful so the "Active" (open) issues list only shows the important and pressing issues that are currently being worked on, which is great for cleaning up the list while still not losing anything.
"Auto-Closing", keeps the ball rolling when we reply to an issue with an easy fix or answer. Once set, you will receive a notice email within 24 hours, and the issue will auto-close itself in 48 hours. You can check back in on the issue to make sure we did things correctly, but if you don't, it'll go to the resolved issues (and email you when it does). If you feel that the issue has not been resolved yet, you can always find and reopen it from your email or the issues system.

"Auto-Hold" is another automatic process. It is great for someone who does not have time to get back to us, as it won't be marked as active nor resolved. It occurs when an "Active" issue has had no activity for 48 hours. An email will notify when the issue goes to "hold".
---

Priority System
Along with "Normal, and High" priorities, we have added a "Future Site Idea" and "Future CMS Idea" option.
"Future Site Idea" is for issues that ask or have an idea about a future site feature.

"Future CMS Idea" is for issues that ask for something that would make the CMS easier or more useful, and can be discussed when more time is allowed.
Our hope with this new issues system is to spend less time finding and closing issues. The issues are better categorized which helps with prioritizing. We hope you are as excited about the new issues system as we are. Ready to try it out? Or have any questions? Email us, or create an issue!