Contact
Got a project in mind? Let's talk!
We'll give you a clear, honest, line-itemed proposal based on your needs and on what we might think would benefit your organization. When we present our proposal, we never go beyond the costs outlined unless you ask us to. Getting started is easy...just fill out the form below the best that you can and we will be in touch.
Just want to ask a quick question? Use our contact form instead.
Got something else? Try below:
Outsourcing - We don't outsource any design or programming work, sorry.
Link exchange / guest posts - We don't do link exchanges or accept guest posts.
Signing NDAs - We don't sign NDAs on spec, sorry, as they are an unfunded liability. Have a conversation with us first?
other inquiries
location
831 W. National Ave Milwaukee, WI 53204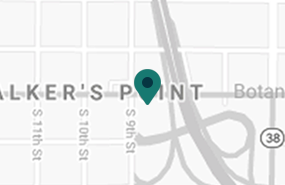 careers open office hours