Work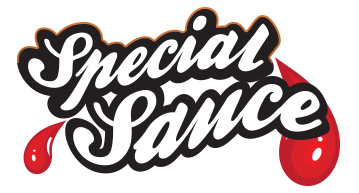 Services
Save and track weekly specials all over town
We at Byte have a treasure-trove of side projects and big ideas, so we sometimes need to turn them into a real product. Special Sauce is one of those products, and it's available on the Apple AppStore and Google Play.
Overview
Going out to eat or drink is expensive, but there's a lot of weekly specials at the restaurants and bars we frequent. We don't know how many times we walked out of the house and said, today's Tuesday, what are the specials tonight? We created Special Sauce as a simple way to track the specials we cared about so we just open the app and voila!
But wait, there's more! What if you could recommend the places you wanted to share, and hide the places you wanted kept a secret? Well, now you can! And what if you didn't know what specials were even available, or you just opened the app for the first time? Just go to the recommendations and see a list or a map of all the specials all over town. You can add any specials as your own!
Process
Special Sauce was just an idea we wanted to pursue, and at the same time we wanted to show that apps don't have to be dreadful and all the same. We developed a strong brand that included typography, logo, a secondary set of elements made of ketchup or mustard or...special sauce, and built a system that's memorable and looks fun.
We've actually built and rebuilt this app multiple times as a proof of concept for any framework or data system that we were testing. It's simple and consumer-friendly, so developers love to tinker with it. The API is one of the things that doesn't change much in the app's home server. Every iteration that's created has shown how a simple, strong and secure API turns out to be the part with the least tech entropy.
Lagniappe
When creating a new special, one of the ketchup droplets spurts up to your screen! Luckily it's easy to wash out with club soda.